Ca. 1910: Attractive, scarce, unusual Carnival Postcard. Most decorative lithographed postcard with a strange content: A Harlequin with sabre dominates the left side of the postcard. The right upper part shows a crowd in the street watching a burning house.
The inscription reads: " 10,000 Gun Licenses. Prince Carnival is a humdinger this year ".
So what's the story? Thieves stole 10.000 gun licenses from the magistrate in old Prague and set the house on fire afterwards.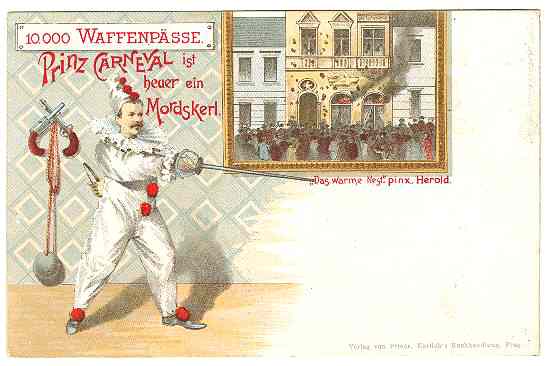 click image to open
More at our CURIOSHOP