Ricardo Cortez ( originally Jakob Krantz ) was born in Austria and emigrated to New York. He started his career in Hollywood when Rudolph Valentino was the absolute star: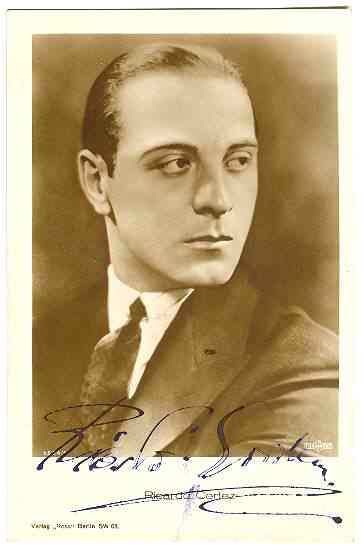 Paramount tried to make him the successor to Valentino. He acted in a number of romantic movies. The most important are 'Argentine Love (1924)' and 'The Cat's Pajamas (1926)', 'Pony Express (1925)'.
Cortez was the only actor who had his name above Greta Garbo when she appeared with him in her first American movie 'The Torrent (1926)'.
Cortez made the transition from silent movie to modern cinema in late 1929 as Sam Spade and in the 1931 movie 'Dangerous Female' (The Maltese Falcon).
After 1937, Cortez started his career as a director but it ended after a half dozen movies and his screen career would soon follow. When he retired from the screen, he started in one of Wall Street's top brokerage firms and was very successful.