Elizabeth Taylor dies at 79. Autograph. Hand signed. CoA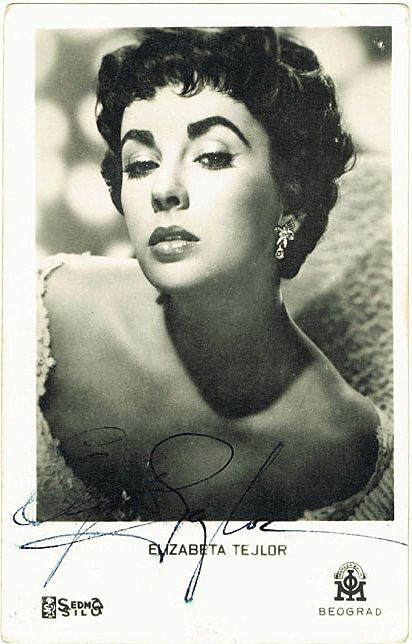 Elisabeth Taylor autograph: Early signature, ink on photo postcard.
The Autograph comes with a Certificate of Authenticity.
Size: 3,5 x 5,5 inches. Fine condition.
Dame Elizabeth Rosemond Taylor DBE ( 1932 – 2011) was an iconic two-time Academy Award-winning British-American actress.
Her trademark were her violet eyes framed by a double row of eyelashes. Known for her acting skills and the depth of her personality along with her beauty, she is considered one of the great actresses of Hollywood's golden years, as well as a larger-than-life celebrity.
The American Film Institute named Taylor among the Greatest Female Stars of All Time, ranking at No. 7.
More such Autographs: HERE