Most decorative, authentic drawing from ca. 1910. It depicts a female and a male angel, kissing while they fly.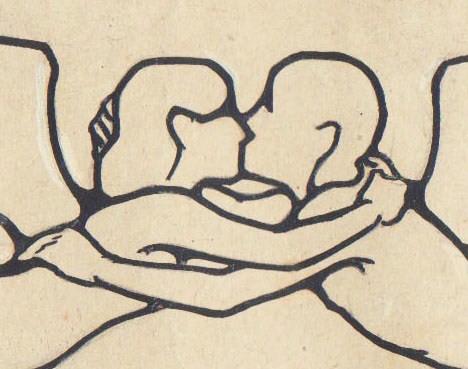 The artist was Austrian. The drawing is signed at the very right margin but not very clear.
Size of the whole sheet ( drawing + margins ): 15 x 7,2 inches.
Size if the actual drawing: 11 x 3,5 inches.
Slight overall aging, bend at upper part ( can be covered if matted ) some foxing at margins, some satins at margins, some corrections in the drawing ( e.g. left foot ) made by the artist.
It looks great when matted and framed and would make a perfect gift for many occasions.