Chinese Scroll Painting Bluebird in Tree. Silk-Painting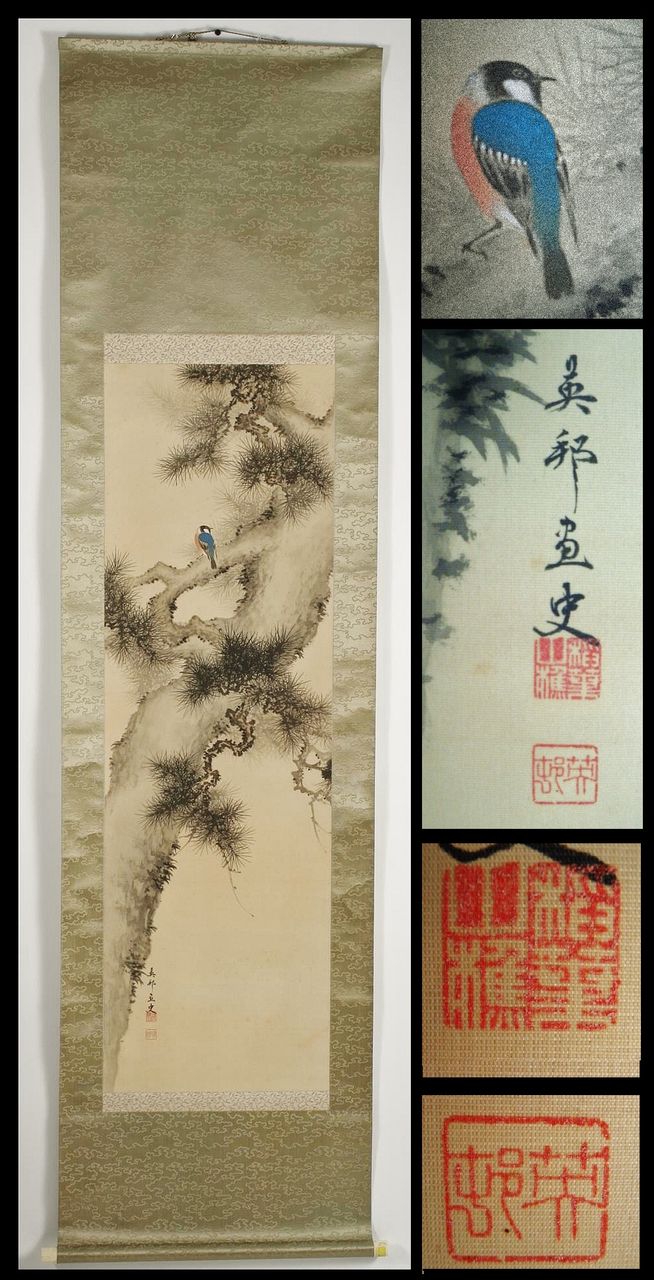 Old Chinese painting, mixed media on silk, depicting a bluebird perched on a large pine-tree.
Very delicately executed and very charming.
Artist signed: Ying Bang (hua shi) 英邦画史 Two seals under signature: 稻薰之樵 (?) and 英邦 ( Ying Bang).
The painting is form early-mid last century. Good condition with a few tiny brown spots from aging.
Size 35 x 14 inches (89 x 35,6 cm)
More at our curioshop at rubylane:  HERE