The 3 Tenors: Great Photos with Authentic Autographs.
Pavarotti, Domingo, Carreras: Desirable lot of 3 photos, each one with authentic signature.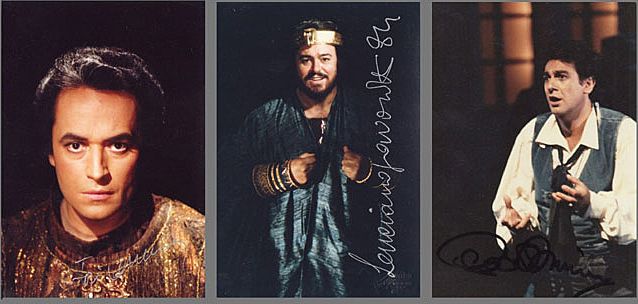 The Luciano Pavarotti autograph is from 1984, Placido Domingo autograph from 3 Tenors Autographs 1981 and the Jose Carreras signature from, 1983. All 3 have been signed in Wien. 3 single photos, same size: 4 x 6 inches. They would match perfectly if matted for display.
All 3 are in very fine condition and they come with a Certificate of Authenticity.
More Classical Music Autographs HERE