Very attractive Photo of an Indian Maharajah as Child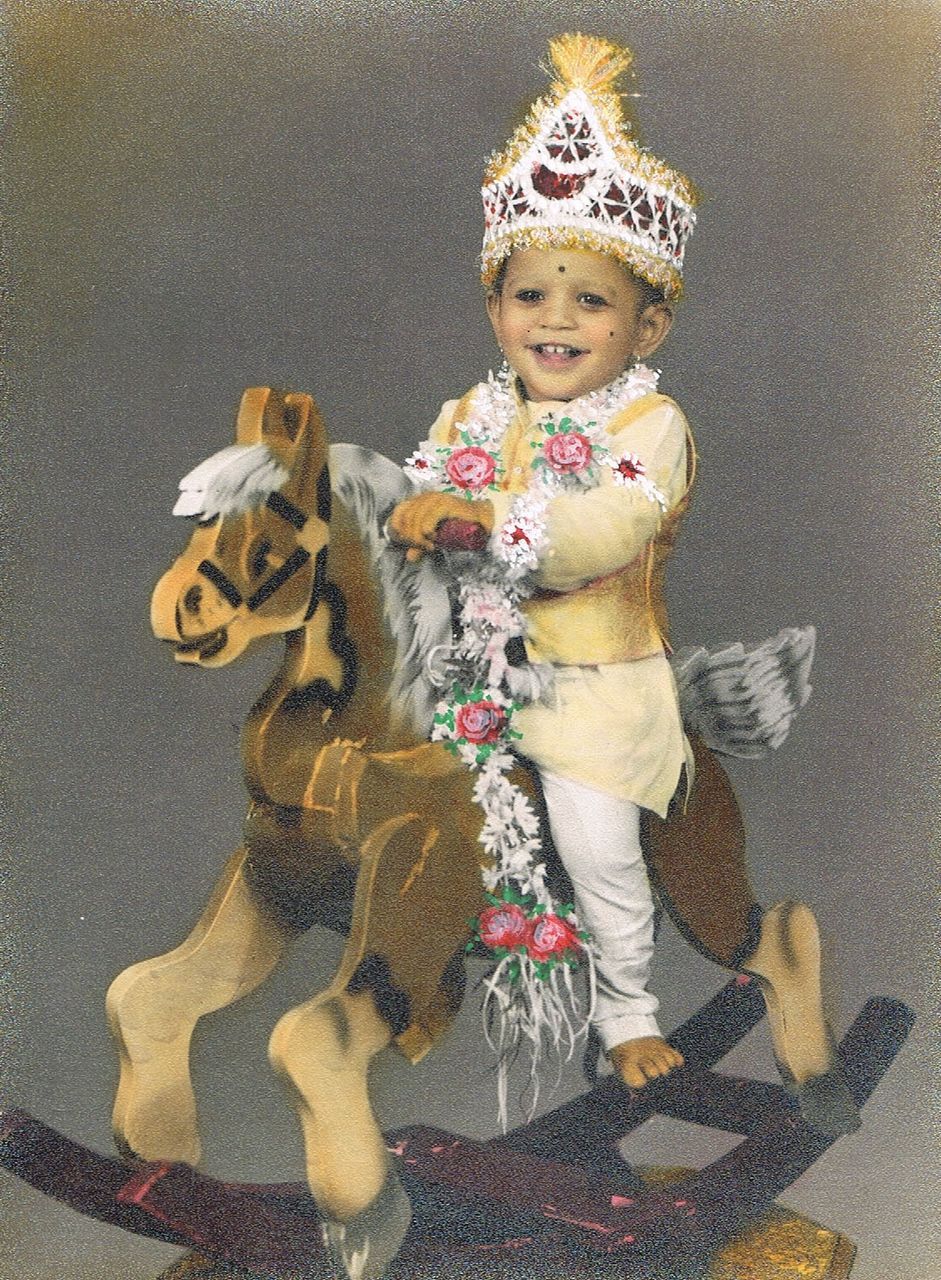 Silver bromine cabinet photo: little boy (prince) on a rocking horse. Colorful dress.
It is a youth photo of a later Maharajah.
The actual photo is 6,8 x 8,9 inches (11 x 22 cm). Including back up card board it is 9,8 x 14 inches (25 x 34 cm).
Photographed by Vanguard in Bombay (Mumbay).
More old photographs: HERE