Montgomery Clift Autograph on 10 x 8, 1966. CoA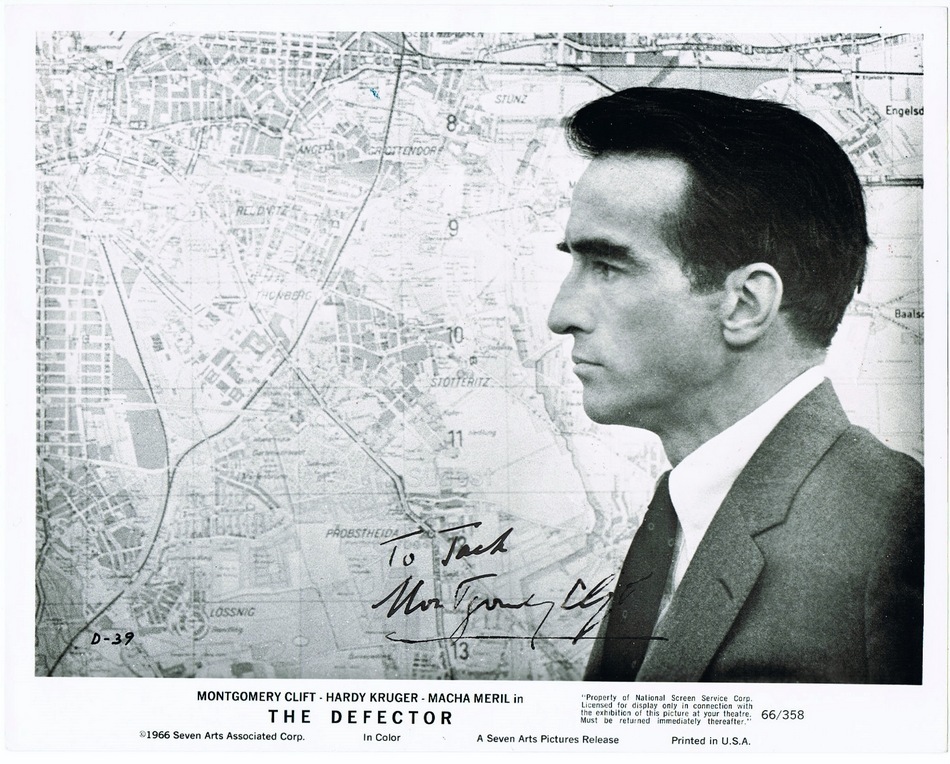 click image to open
Montgomery Clift Autograph on The Defector Photo, 1966. CoA
Montgomery Clift: Authentic autograph on larger display photo, signed in 1966, the year of his death.
The Autograph comes with a Certificate of Authenticity.
10 x 8 inches, very good condition.
Edward Montgomery (Monty) Clift (1920 –1966) was an American film and stage actor. The New York Times' obituary noted his portrayal of "moody, sensitive young men".
Clift starred in the ground-breaking 1950 docu-drama The Big Lift.
He often played outsiders and "victim-heroes"; examples include the social climber in George Stevens's A Place in the Sun, the anguished Catholic priest in Hitchcock's I Confess, the doomed regular soldier Robert E. Lee Prewitt in Fred Zinnemann's From Here to Eternity, and the Jewish GI bullied by antisemites in Edward Dmytryk's The Young Lions.
Later, after a car crash in 1956 that scarred Clift's face, and alcohol and prescription drug abuse, he became erratic.
More such Autographs: HERE