Rare Norma Talmadge Autograph on Photo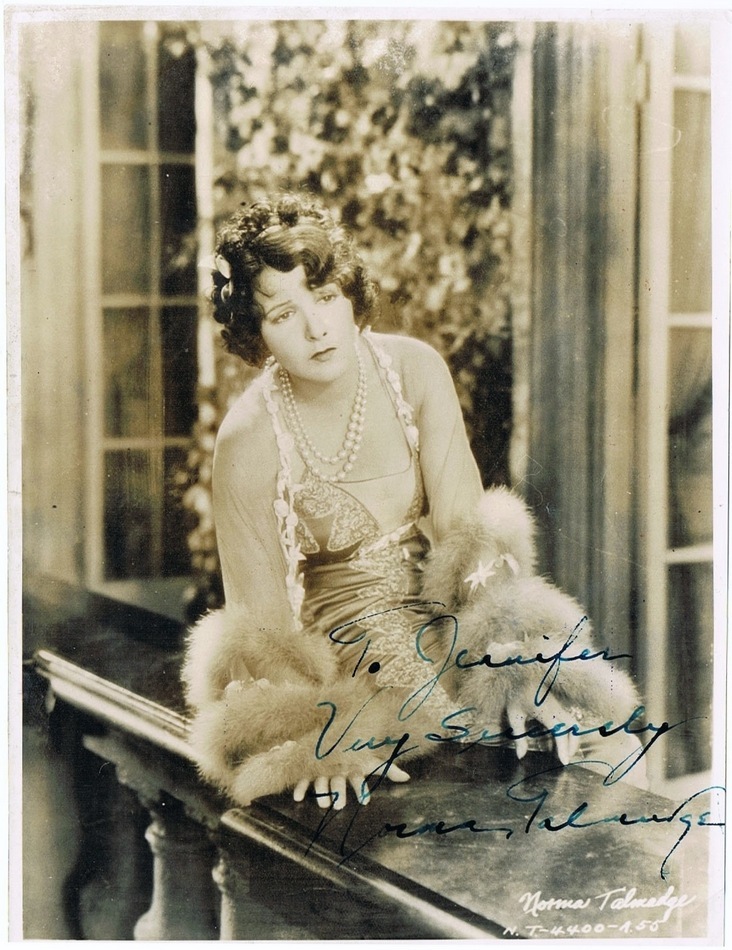 Rare Norma Talmadge, famous silent movie star, hand-signed photograph, black fountain pen "To Jennifer Very Sincerely Norma Talmadge".
The autograph comes with a Certificate of Authenticity,
Norma Talmadge (1893 –1957) was an American actress and film producer of the silent era. Her career reached a peak in the early 1920s, when she ranked among the most popular idols of the American screen.
More such Autographs: HERE