American Peoples, Indians: Decorative Chromo Lithograph, 1898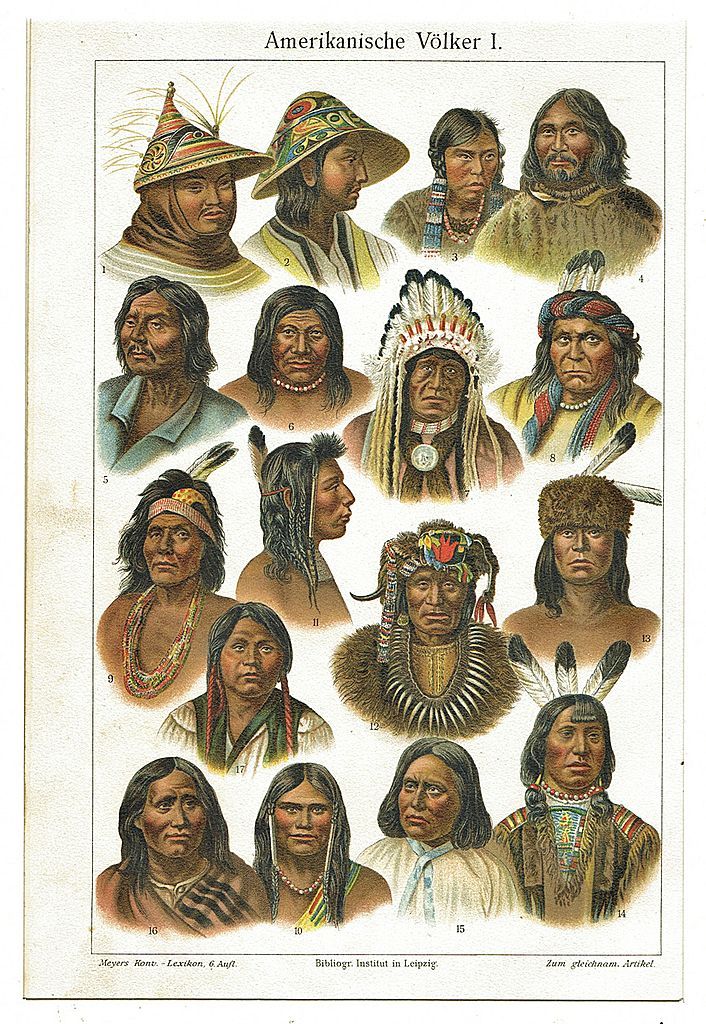 American Peoples: Decorative old chromolithograph depicting 14 Indian peoples, Aleútes, Black-feet Indians, Pueblo Indians, Eskimos, Mexican Indians, Indians from South American countries, Sioux, Apaches and many more.
Though older than 100 years the colors of this chromo lithograph look extremely fresh and vivid. The graphic is matted ( simple matting between 2 sheets of cardboard).
Meyers, 1898.
More antique Chromo Lithographs: HERE