2 decorative chromo lithographs, gem stones.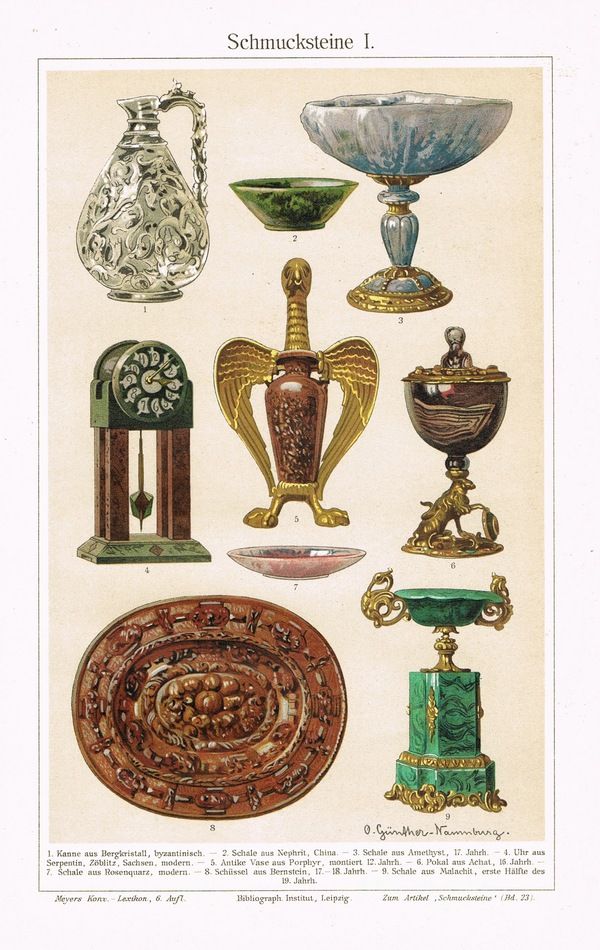 Two antique chromolithographs depicting 17 objects made of precious stones.
The objects include a Chinese Jadeite jug, a Ludwig XIV rock crystal goblet, a Lapis lazuli dish from 1600, a Bycantine ock crystal mug, an agate goblet 16th Ct., a rose quartz bowl and many others.
Artist signed: O. Guenther Nammburg.
Lithograph by Meyers 1900. each 6,2 x 9,8 inches (16 x 24 cm). Fine condition.
They look great when matted and framed.
More at our curioshop at rubylane:
HERE