Authentic Movie Poster Draft for The black Whale, 1934 – the famous movie " The black Whale " ( Zum schwarzen Walfisch ) by Fritz Wendhausen, starring Emil Jannings.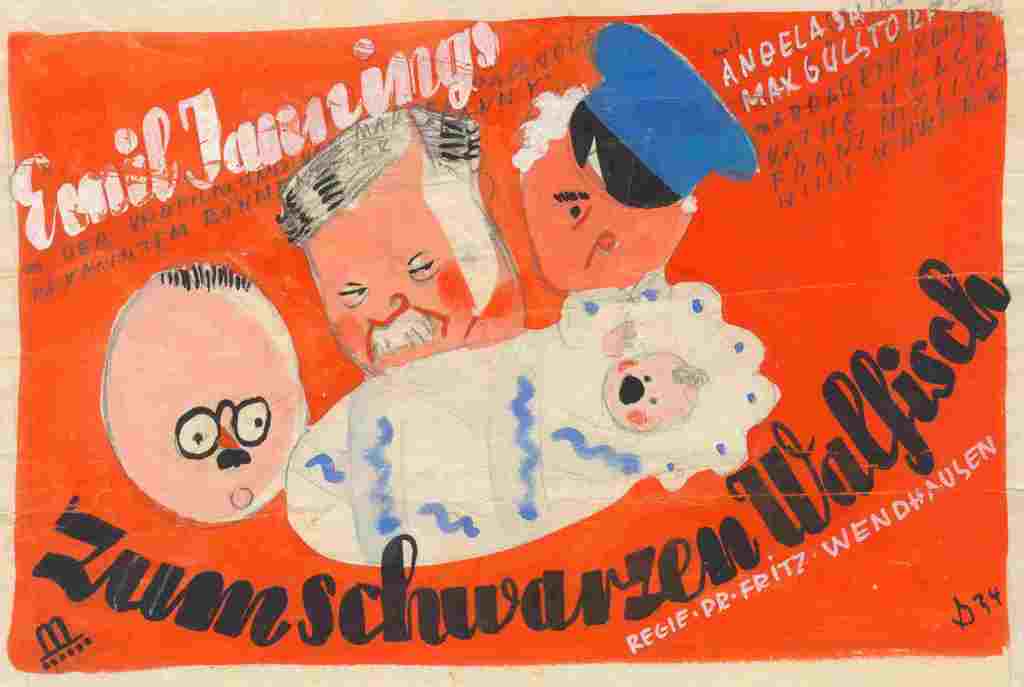 click image to open
Size: 11 x 9 in. ( complete item incl. margins, 7.7 x 5 in is the size of the graphic )
Scarce item. Artist signed SB 34
Artist Hans Sussenbeck was designer for posters, postcards, magazines. Monarchist before WWII, politically right during the Nazi regime and awarded with States honors afterwards. German actor Emil Jannings made his professional stage debut at 18. In 1906 he was invited to join Max Reinhardt's theater in Berlin.
In 1927 Paramount signed him and he moved to Hollywood. Jannings won the very first Best Actor Academy Award for his first two American films, The Last Command (1928) and The Way of All Flesh (1927). Because of his thick German accent, the advent of sound ended his American career. He returned to Germany in 1929.
When the Nazis came to power in 1933, he was enlisted to participate in the state's propaganda machine. At war's end Jannings was blacklisted by the Allied authorities, and he never made another film. He died five years later, lonely and bitter. Fritz Wendhausen was a popular film director in the 1920-40s. His Peer Gynt, was rather an adaptation of of Ibsen's motifs which presented ideology and propaganda of that time though."