Chinese Silk Painting of a Peke, framed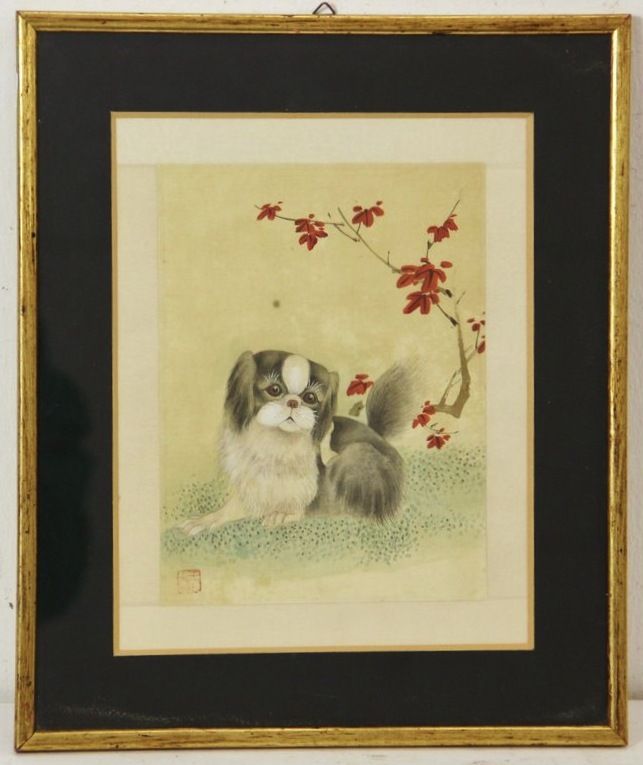 Cute old Chinese painting, depicting a Pekingese (Peke). Delicate painting in gongbi-technique, ink and colors on silk.
Matted in traditional Chinese way and later on put in a western frame. Size: 6 x 8 inches ist he actual painting – 11,2 x 13,2 inches is the frame.
Some soiling at the cardboard at the reverse not affecting the painting. The painting is from the first half of last century, Small red artist's chop at lower left corner.