Hawaii Insula. Antique Etching with Dancers. 18. Ct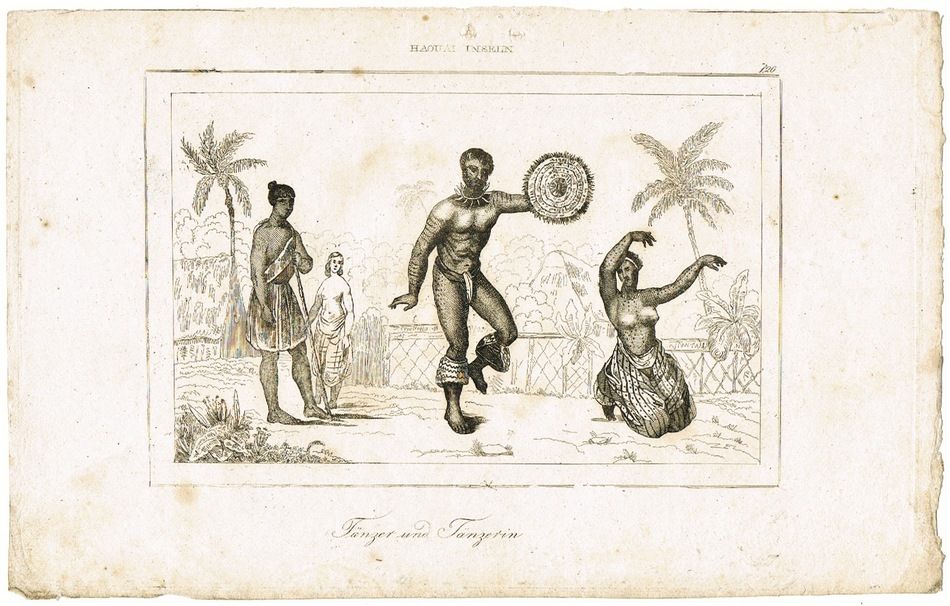 Hawaiian male and female dancers. Antique etching from early 19. Century. The graphic depicts a semi nude tattooed man, a female dancer and 2 people watching.
Size: 8,9 x 5,5 inches ( 22 x 14 cm). Some aging at the margins, a few stains, pinholes at the upper margin – invisible if matted and framed.
More at our curioshop at rubylane: HERE