Dorothy Lamour Autograph: Attractive photo of the young Lamour signed " Best Wishes – Dorothy Lamour " in orange.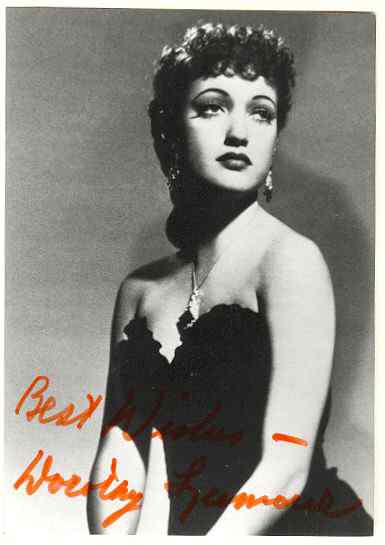 click image to open
4 in. x 5.8 in clear autograph. A Certificate of Authenticity comes with the lot.
American actress/singer Dorothy Lamour became vocalist for the Herbie Kay Band in 1931. That was just prior to her film debut. Lamour built up a solid reputation as a radio singer, notably on the 1934 series Dreamer of Songs. Paramount Pictures signed Lamour to a contract. Her most famous movies were:
1936 in Jungle Princess (1936), The Hurricane (1937), in St. Louis Blues (1939), she co-starred in Road to Singapore (1940), the first of six Road pictures teaming Lamour with Bob Hope and Bing Crosby.
More autographs: HERE