Katharine Hepburn Autograph. Signed Letter from 1984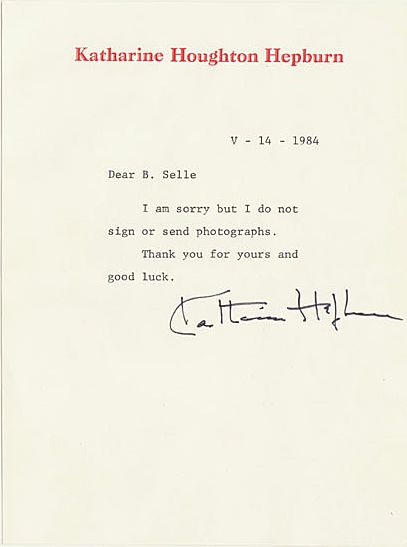 click image to open
Authentic letter from Katherine Hepburn from May 15th 1984.
Typewritten letter ( she states that she doesn't sign or send photographs, thanks the sender and wishes him good luck ).
The Autograph comes with a Certificate of Authenticity. Very fine condition. Size: 6 x 8 inches.
Katharine Houghton Hepburn (1907 – 2003) was an American actress of film, television and stage.
Hepburn holds the record for the most Best Actress Oscar wins with four, from 12 nominations.
More at our CURIOSHOP