Jackie Coogan Autograph on Ross Photo, CoA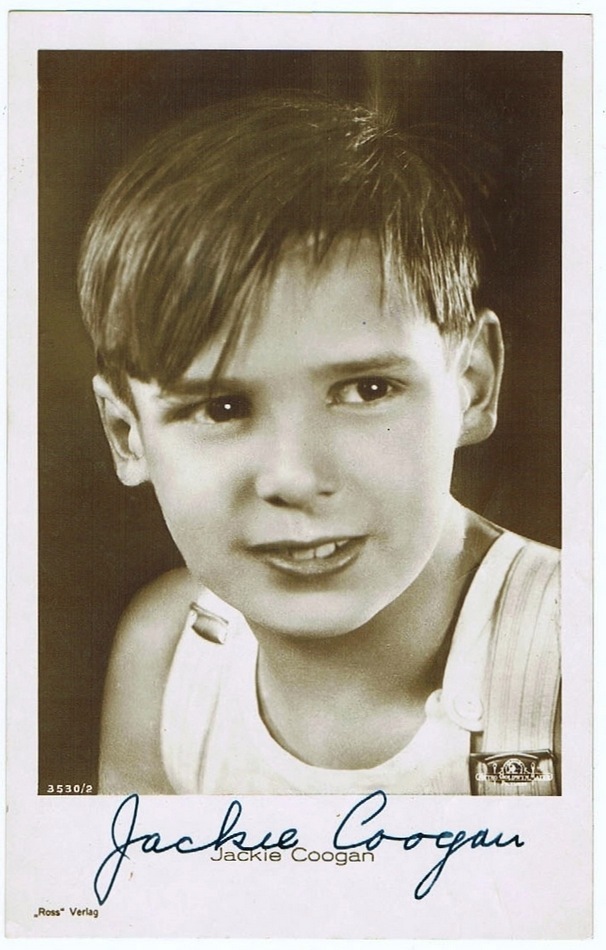 Jackie Coogan: Old German photo-postcard with authentic, early autograph.
8,7 x 13,2 cm (3.5 x 5.5 inches), very good condition.
John Leslie Coogan (1914 –1984), known professionally as Jackie Coogan, was an American actor who began his movie career as a child actor in silent films.
Many years later, he became known as Uncle Fester on 1960s sitcom The Addams Family. In the interim, he sued his mother and stepfather over his squandered film earnings and provoked California to enact the first known legal protection for the earnings of child performers, widely known as the Coogan Act.
Mehr Autographs: HERE