Attractive Thai Figure. Deva and Ornament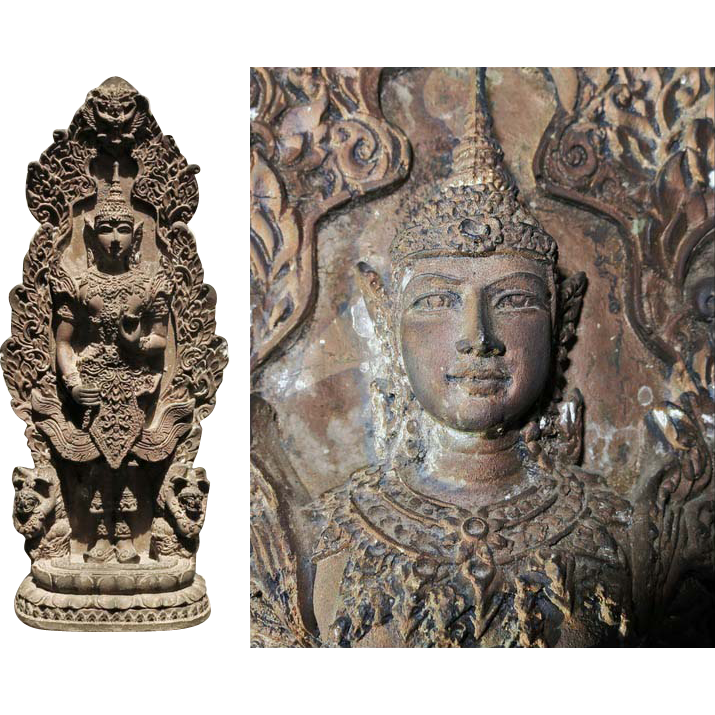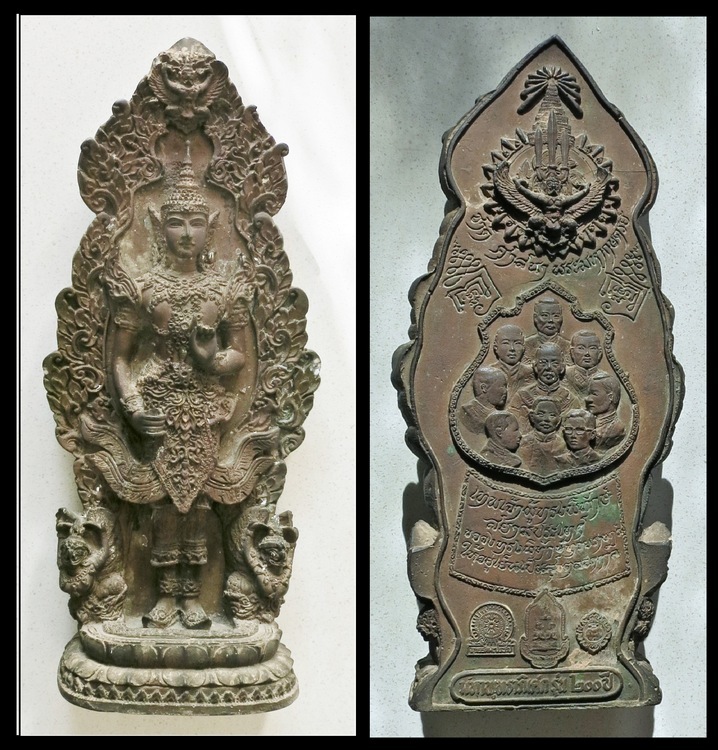 Old Thai relief-sculpture with Deva on a stand and ornament around the figure. 2 deities next her legs and one at upper part.
At the back is some writing in Thai and in the middle a group of man with the young King Bhumibol.
It is made of stone-ware and stands 16 inches high. The weight is 3 kg.
At the upper part of the back is a fissure from burning process, at the upper part a small part is missing.
Moderate aging, several white and greenish dots (mold). Delicately shaped and standing out.