1896: Asian Peoples. Chromo Lithograph, Artist signed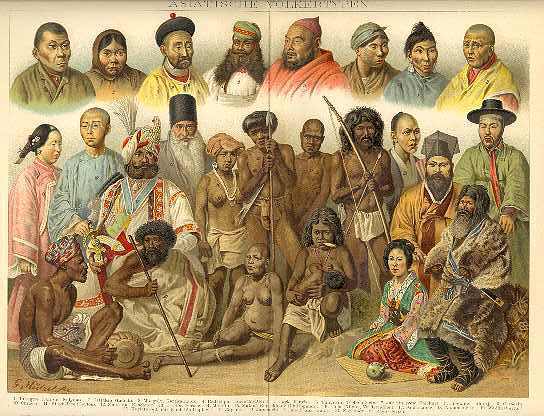 Asian Peoples: Most decorative chromolithograph from 1892. The graphic depicts 25 different Asian ethnics such as Chinese, Mongols, Tibetan, Singhalese, Persian, Malayan, Wedda (Ceylon), Negrito (Philippines), Japanese, Korean, Ainu and others.
Size: 12 x 10 inches. Artist signed G. Mützel.
Issued by Brockhaus in 1896, lithograph by Brockhaus geographic-artistic Institute Leipzig.
Vertical centerfold, clean and fresh, vivid colours.
More antique Chromo Lithographs: HERE